Can. Ch.Boru's Marsellus Wallace "Merle"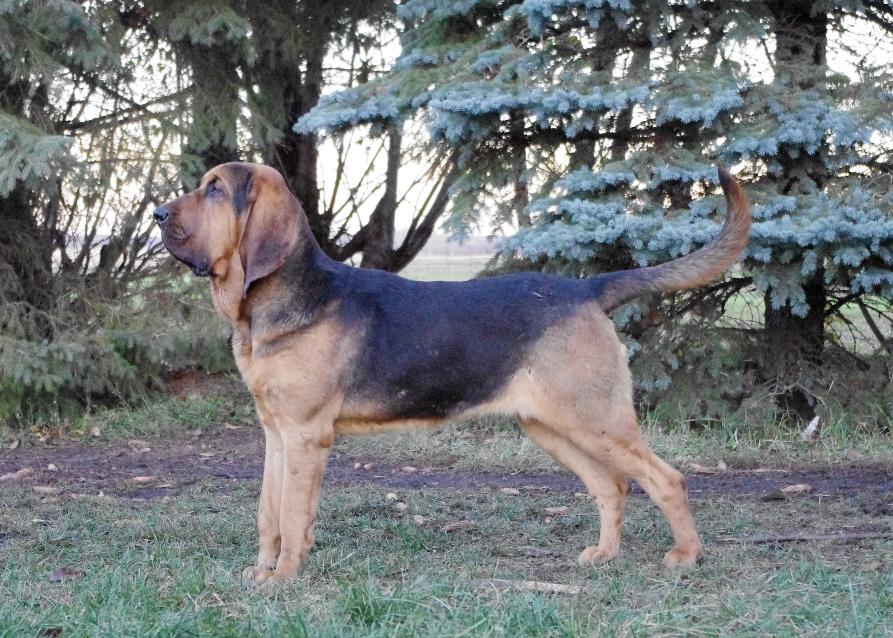 OFA Hips Good
OFA Elbows Normal
OFA Cardiac Cleared By Cardiologist
DM Carrier
Merle also came to us from Boru Bloodhounds. He truly amazes me. I entered him in his first show shortly after he came to us. Our young daughter handled him in the ring on his first outing, and he took Best of Breed! He moves with such grace. Merle is more than a natural. He finished his first year of showing as #3 Bloodhound in Alberta! Just a beautiful dog to watch. In 2016, Merle finished his Canadian Championship in style with a group third at 17 months of age. Merle is very fun loving, and extremely smart and gentle. He remembers everyone he has ever met!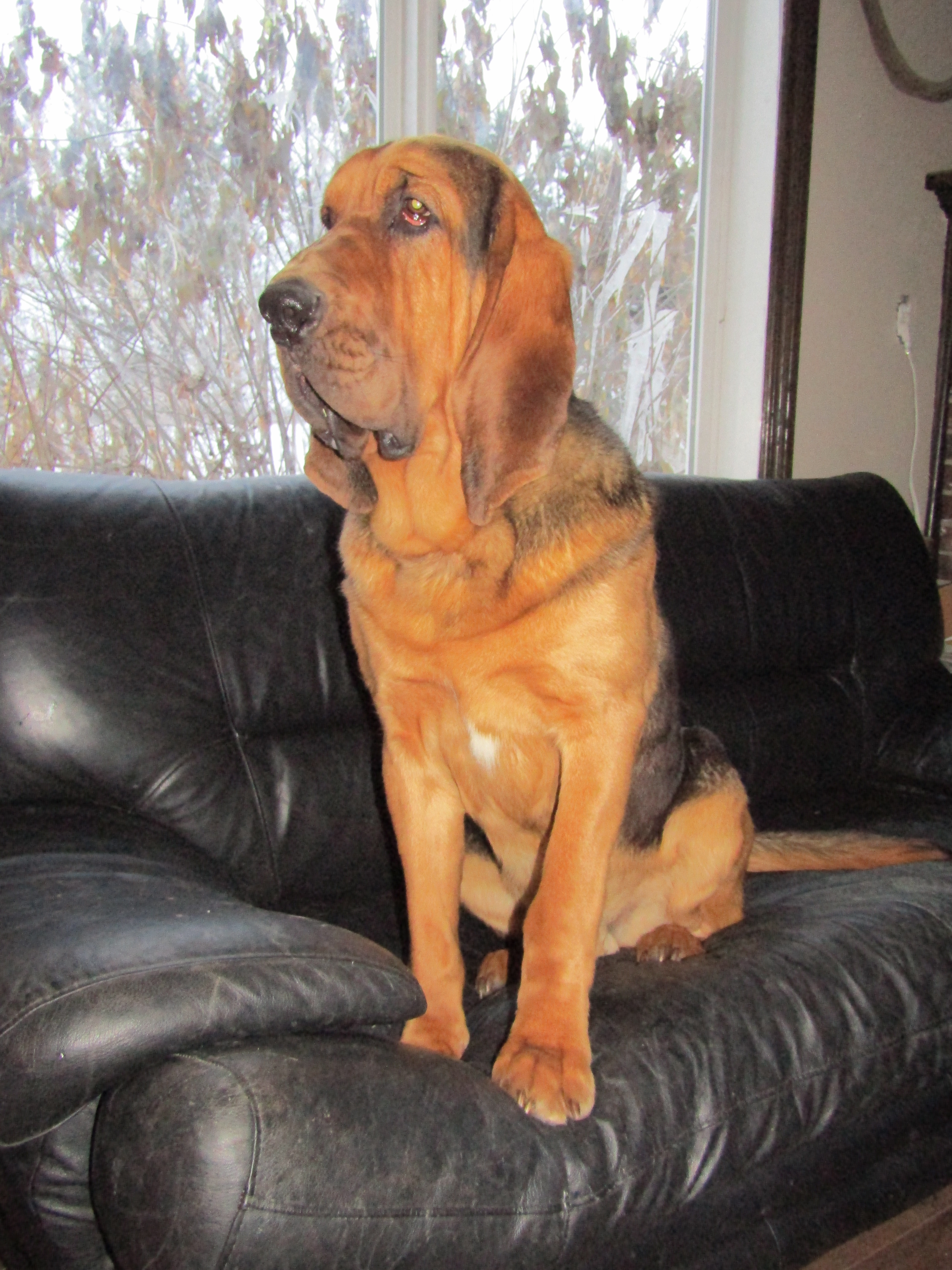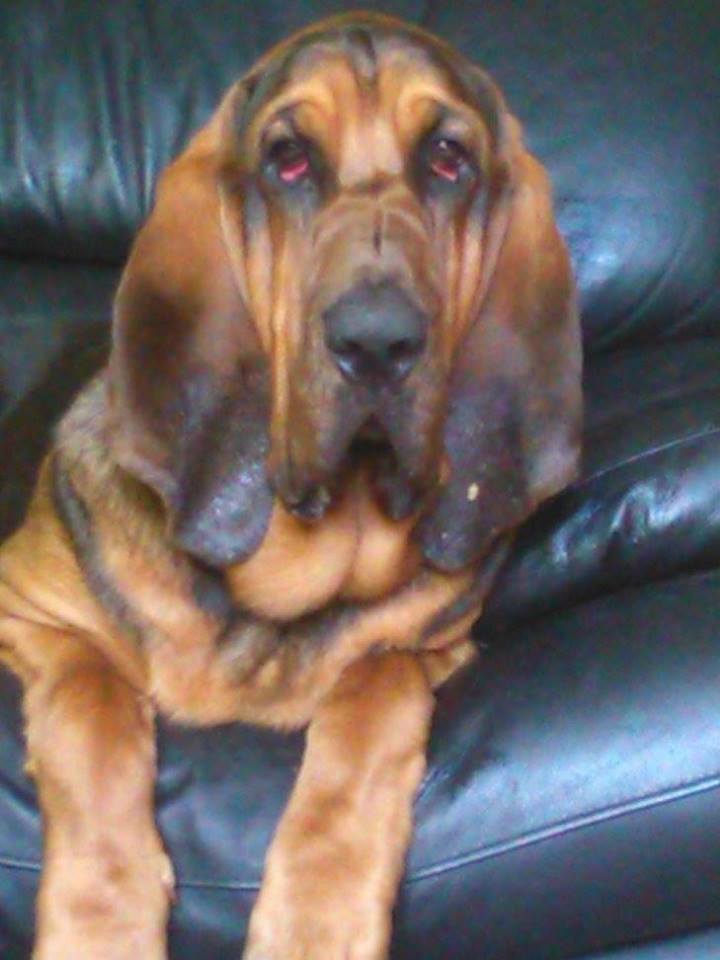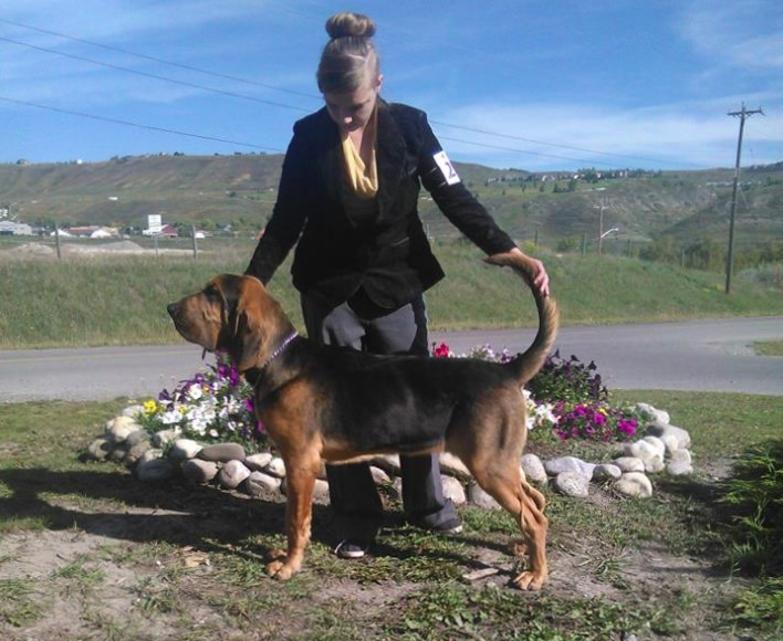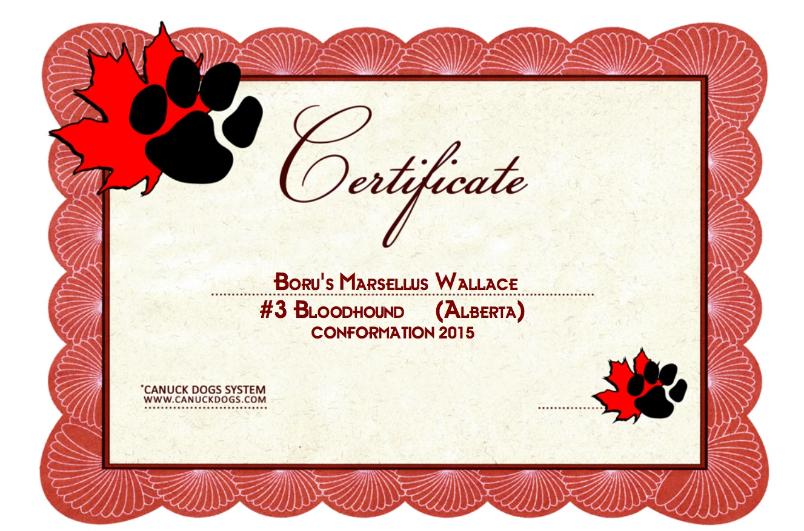 All pictures and content are Copyright © protected to Jody Bracher 2016. It is strictly prohibited to copy or mirror any materials of this website with out written permission.